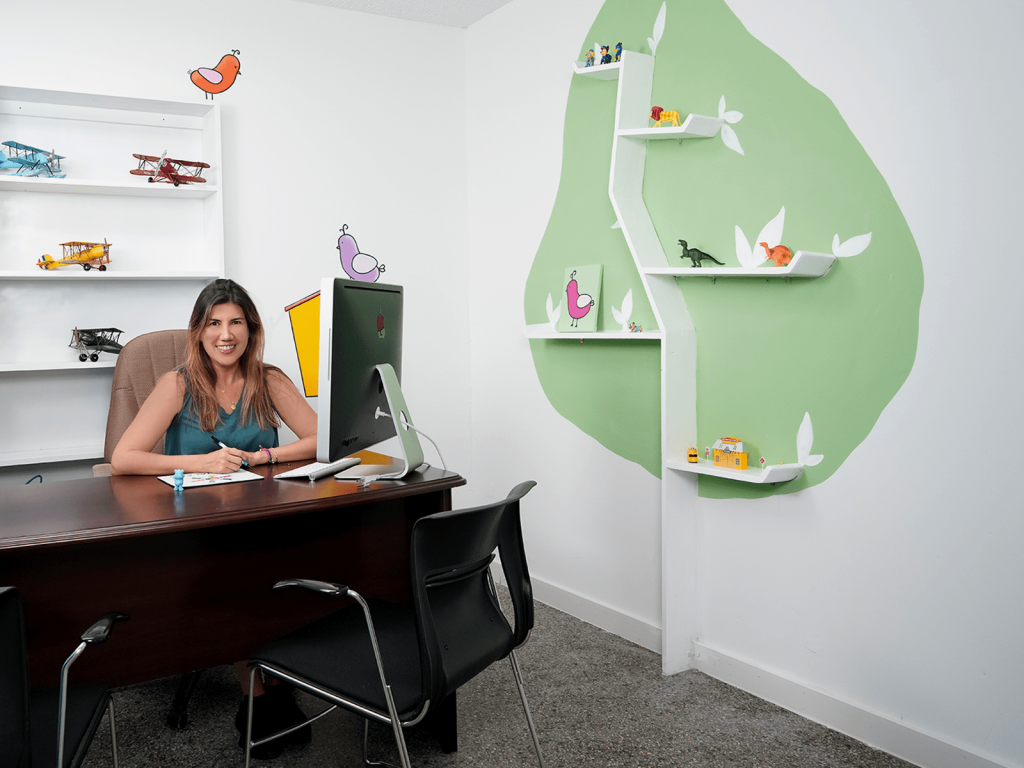 Telehealth ABA services are designed to help families and schools set up and maintain behavior intervention programs modeled after our Comprehensive Clinic ABA Therapy and Comprehensive Home ABA Therapy services.
In this model, Super Kids provides a Program Supervisor or Behavior Analyst who designs an individualized program and trains the family and/or school or family's staff.
Services start with an assessment to determine your child's strengths and abilities and any challenging behavior he or she may exhibit. The treatment plan is then individually designed from this assessment, including intensity, based on each child's needs.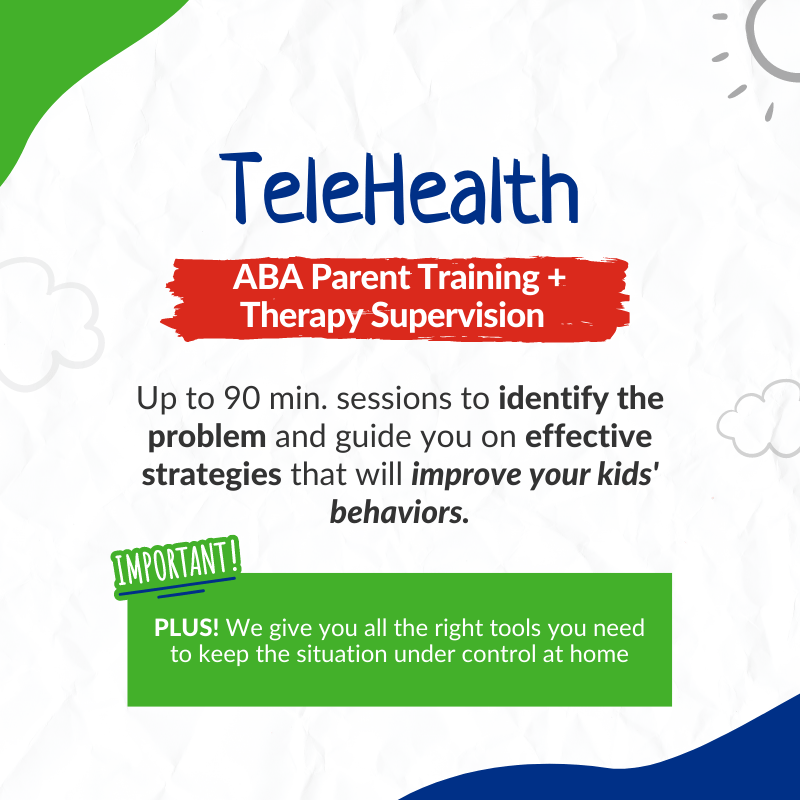 Summary and highlights of Telehealth ABA Therapy Consultation Services:
Program Supervisor or Behavior Analyst designs the program
Program Supervisor or Behavior Analyst trains one-to-one staff
Individualized programming starting with a thorough assessment
Regular meetings to assess progress and ensure treatment fidelity
Regular visits to treatment setting by Program Supervisor or Behavior Analyst
Parent and Caregiver and/or education staff involvement and participation
In other words, Telehealth ABA is the mode of delivering health care services through information and communication technologies to facilitate the diagnosis, consultation, treatment, education, care management, and self-management of a patient's health care while the patient and the health care provider are a distant sites, according to Health Resources and Services Administration (HRSA).
This way of support has been usually used to reach rural areas were most of those services are not regularly available.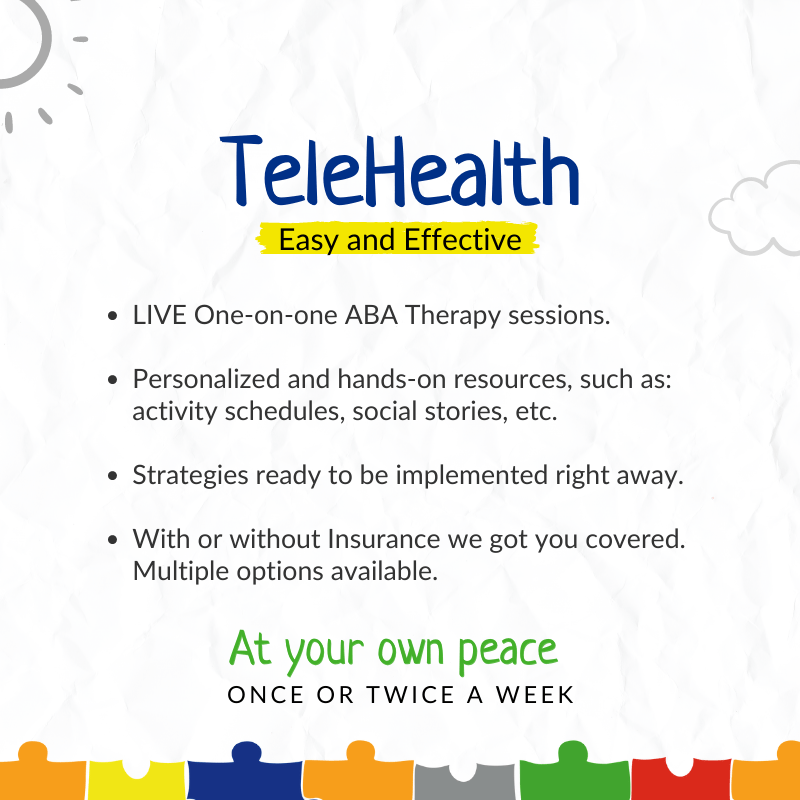 You can get our telehealth services through your insurance or privately
Parents and caregivers or educational staff are considered integral members of the child's team and kept up-to-date on progress and involved in treatment plan decisions.
Parent and caregiver education may be included as part of Super Kids' services.
Got questions or want to schedule your Telehealth ABA today?
We are here to help
Together, we make it better! ✨