This program will help your child to build the foundations for a successful transition into a traditional classroom environment within ABA therapy.
School Readiness Program (SPR) is Super Kids intensive ABA program created using the principles of Applied Behavior Analysis to prepare our preschool children between 3 to 6 years old with the foundation for a successful transition into a traditional classroom environment, we do this by increasing and improving desired behaviors that are needed to be ready for school.
We focus on the children gaining communication and social skills.
The core skills that ABA therapy teaches to prepare a child for school include:
Task completion. Increasing in seat behavior during academic tasks.
Participating in group activities.
Increase Social Communication.
Social interaction with peers such as taking turns, awareness of personal space, responding
to peer requests to play, lining up with peers and other peer imitation.
Following instructions.
Paying attention.
Learning in a group environment with distractions.
Transitioning from preferred (recess) to non-preferred educational tasks.
Desensitization to sensory stimulation typical from school settings.
Increase independence and following a schedule.
Self Help and daily living skills.
and much more…
This program is available year-round as a therapeutic ABA preschool program. It takes place from 8 a.m. to 3 p.m. The number of hours for each child will vary depending on the insurance authorization approval.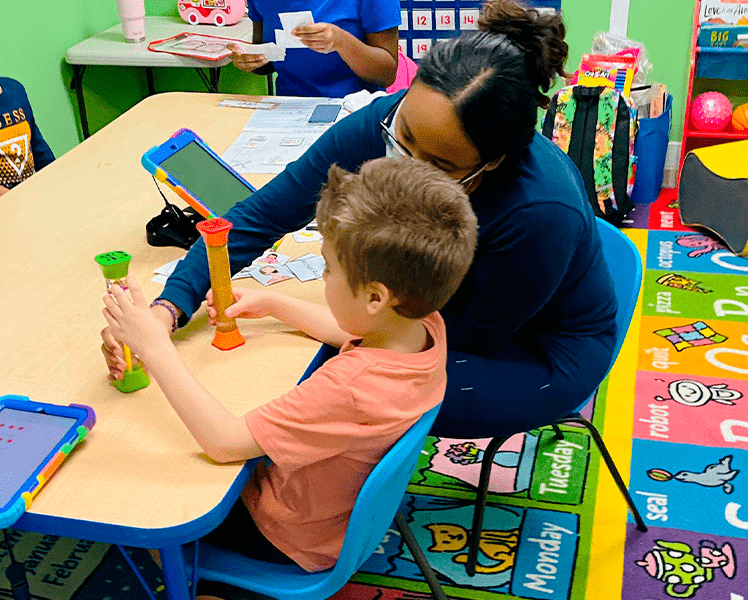 What are the prerequisites to be enrolled in this program?
Be an active member of ABA therapy at Super Kids Center. In order for a new member to join the program, the member must first adjust to ABA 1:1 setting.
3 to 6 years old.
Fully Toilet Trained.
Eating independently.
Child no longer require naptime.
BCBA on each case must approve the enrollment.
A new assessment or reevaluation is not required. The individualized program your child already has will be implemented in our classroom setting to build the readiness skills along with his/her individualized goals. Also, there is no extra payment necessary for SPR enrollment.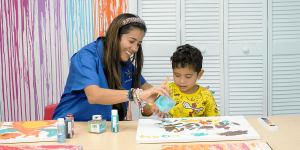 We do not have grades in the program. With the SRP's setup, the Preschool curriculum is broken down by age and skill level of each child.
The curriculum is a combination of structured group activities and individual activities. There is not a classroom teacher, instead, the case BCBA's along with their RBTs will follow the chosen school curriculum and prepare the weekly assignments.
The general schedule includes:
Circle time (Gathering time)
1:1 work
Art
Music
Computer
1:1 Math/ group Math
1:1 Languages/ Group Language
1:1 science /Group Science
Quite time
Playground/Recess time
Lunchtime
Snack time
Children will graduate from the SRP when their goals have been met, mastered and generalized. At this time, programming can advance into the higher-level curriculum in the school setting.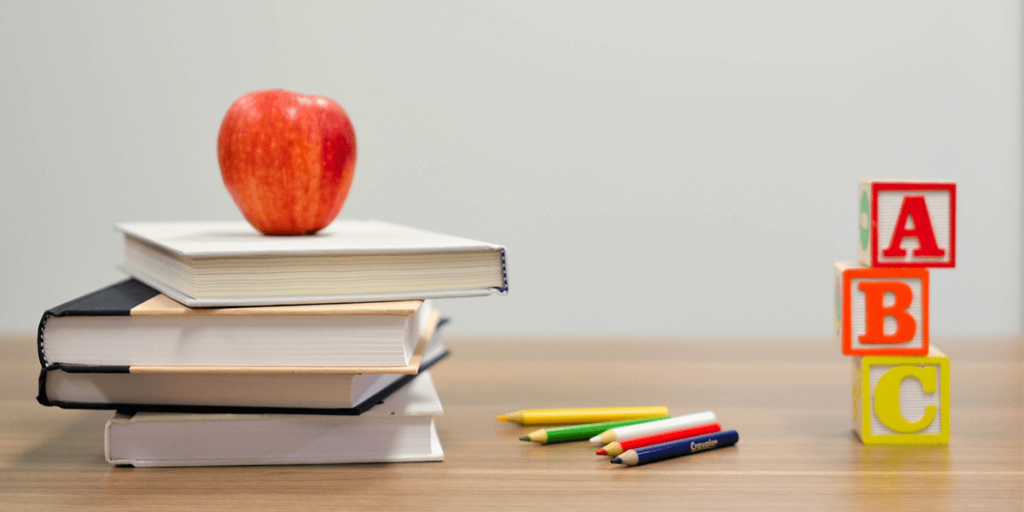 Do we need to enroll my child in the homeschool to be in the program?
Only if your child is 5-year-old before September 1st (Kindergarten age), the state mandates them to be enrolled in a formal education program. The homeschooling process is very simple to complete. Once enrolled in homeschool and the curriculum is chosen, we provide the support at the center while providing ABA therapy in the SPR program.
Please review this information about homeschooling here
Want to star with School Readiness Program?
Together, we make it better!✨