Parents are the best therapists!! Do you knew it?
That's why our mission is to teach you the strategies and give you the indispensable tools so you can continue practicing with your SuperKid at home. You are an essential team member in this journey.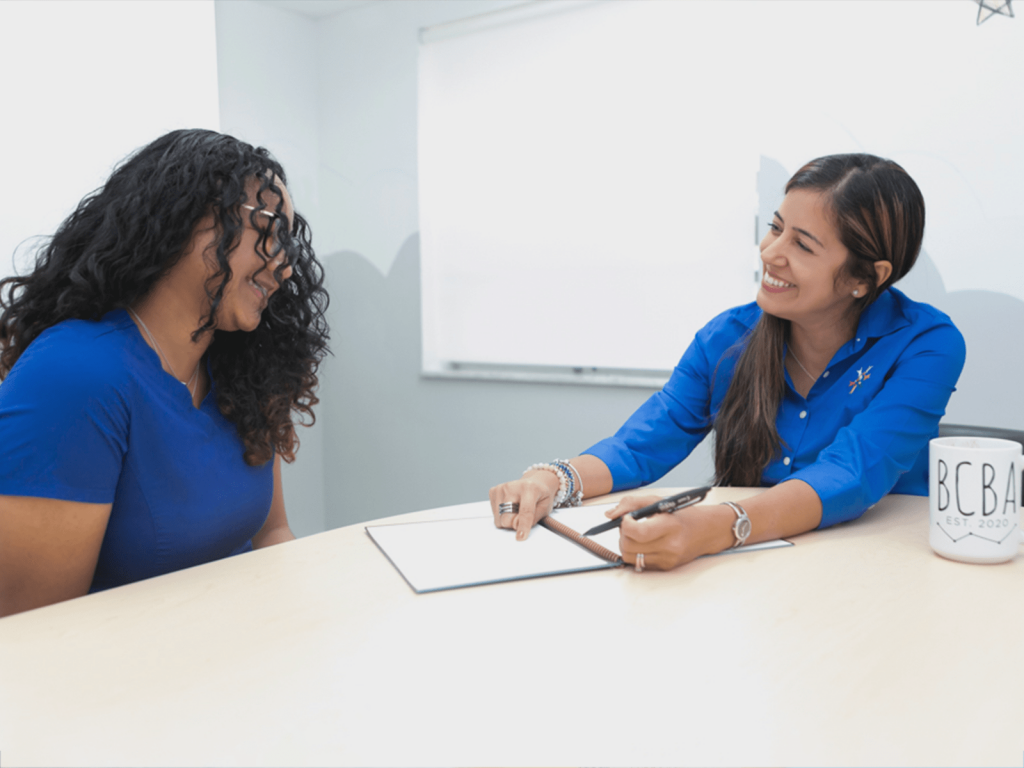 Parent Training is encouraged along with ABA Therapy for your child because "parent involvement in the treatment process has been found to be a factor that increases the likelihood of positive outcomes for the child." (Crockett and Fleming, 2007).
As caregivers, parents are responsible for helping their child learn and develop by guiding them and teaching them skills and behaviors that will help them in everyday life.
According to Gresham et al. (1999) ABA services for children with autism that include parent training result in greater outcomes for the child as compared to services without ABA parent training incorporated into the treatment.
Parents will need support in order to develop consistent behavioral parenting skills. This includes:
Making house rules and creating structure in consistent practices
Using daily point systems to reward behaviors and actions
Making use of proper commands
Using "if…then" contingencies to remove rewards due to bad behaviors
Praising good behaviors (actively praising good behaviors at least 5 times a day, more often than criticizing bad behaviors)
Ignoring minor improper behaviors (selecting the right battles)
Giving time outs from positive activities (using time out as a lesson to derail inappropriate behavior)
Using a system to reward positive behaviors from school and tracking down homework
Arranging to plan before time to work with children in public settings
Parent Training requires that parents follow instructions from articles, videos, or books on how to use behavioral procedures with their child. We used the RUBI Manual to teach parents about ABA.
Usually, the first training begins with an overview of the child's diagnosis, causes, and nature. Parents will practice at home what they have learned during the meetings.
Afterwards, the following week would be to discuss about the child's progress, solve any conflicts, and learn a new topic.
Parents can engage in behavioral family therapy, where they can train as groups of families or individual families.
As a parent, you should always strive to inform yourself about Autism, ADHD, neuropsychological and pathological difficulties and ways to manage it.
Got questions or want to start ABA today?
We are here to help
Together, we make it better!✨