As seen on #SKTelehealth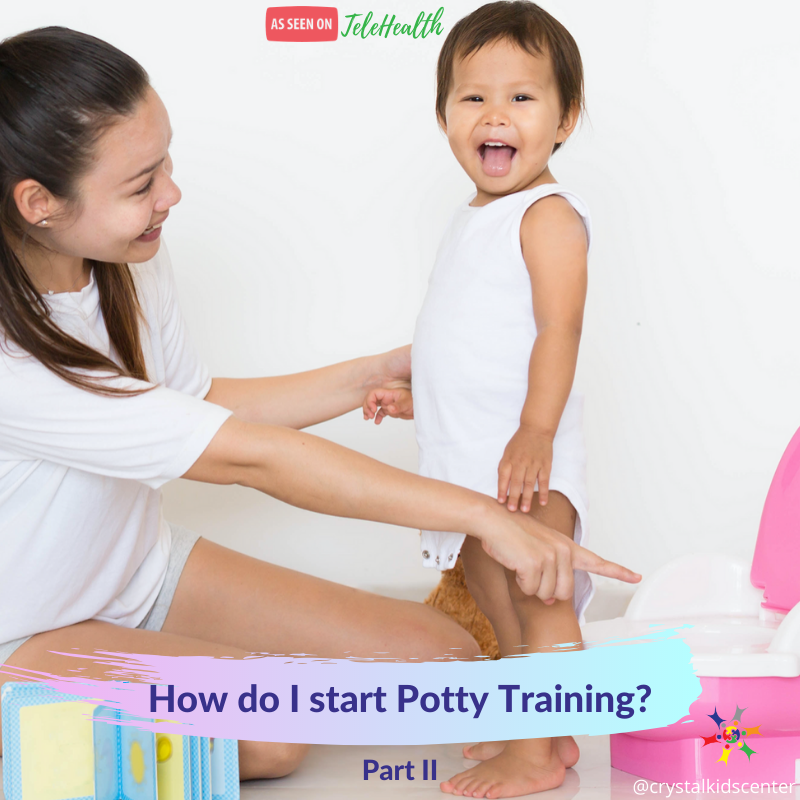 Super Kids Potty Training 101 ~ Part 2!
Since we know that #PottyTraining is a project within itself, we decided to give you – Mom and Dad more information on how we can successfully begin and complete this project! ?
On our first potty training post we shared 5 #tips and tricks on how to start potty training, so today we will walk you through how to effectively begin toilet training with your #kiddos. Hang on tight because we are going to give you tons of information, we are in this together. Let's go! ? ?‍♂️
Step 1. Bottomless. The goal of this step is to make it clear to your child that he/she is expected to eliminate in the toilet. Have a fun-filled day planned around the potty. This includes movies, light programming cartoons about toileting, and games. It is best to have at least 2 adults planned for the first 2 days of training.
Step 2. Check for need to urinate. Every 30 minutes you can say let's check to see if you need to "pee-pee." If appropriate, you can show the child their treat (also known as reinforcer) they receive when they are successful.
If your child eliminates in the toilet, praise them enthusiastically and give them hugs. After you have rewarded him/her for their performance, allow them to leave the bathroom for about 10 minutes to play before returning to the toilet.
Step 3. Rewarding. If your child does not eliminate reinforce them for "good sitting" or "good trying" even if they only get a drop of pee in the toilet. Continue to reinforce every time, since this will immediately get them temporary access to the big reinforcer!
Step 4. On the toilet. When not on the toilet, have your child near it. When you see that he/she is starting to pee, quickly lift them on the toilet (you should always have the child in arms reach of the toilet).
This step usually takes at least 2 hours. During this time the child should be bottomless in order to avoid the possible confusion of having to remove clothes. Later, some clothing may be left on.
Step 5. Schedule Maintenance. This step involves going to the toilet and checking your child's pants every 15-30 minutes on a schedule. Ask your child, "Are you dry?" You may have to show them how to answer this question by helping him/her place their hand on the crotch area of their pants so that she/he can feel for wetness.
If your child is dry, praise, cuddle, and kiss them. Reward her/him with treats they like. If your child is wet, go through a neutral over correction procedure by inviting the kiddo to sit on the toilet.
Step 6. Finish Line. With continued success, lengthen the time between "dry pant checks" and toileting successes until it is no longer necessary to check.
That's it! Bravo, we did it!! ?
We recognize that every #child has individual needs, and this includes the way they are potty trained. If you – mom and dad are in desperate help of potty training guidance with your child at #home you can give us a call so we can schedule a #Telehealth appointment right from the comfort of your home! ?
This way, we will be able to provide you with individualized guidance.
(786)955-6224
We are looking forward to making a difference with you?
Together, we make it better!✨