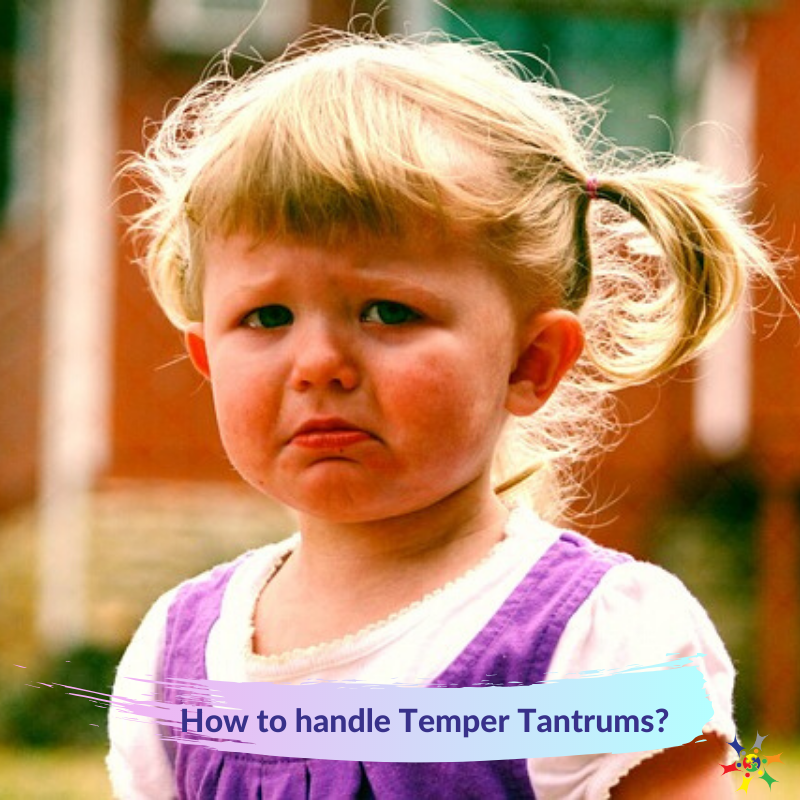 Tantrums are one of the ways young #children express and manage their feelings, and try to understand or change what's going on around them. ?
Here are 5 infallible #ideas for handling #tantrums when they happen:
Stay calm (or pretend to!). When you speak, keep your voice calm and level, and act deliberately and slowly. If you get angry, it'll make the situation harder for both you and your #child.
Acknowledge your child's strong feelings.
For example, 'It's very upsetting when your ice-cream falls out of the cone, isn't it?' This can help prevent behaviour getting more out of control and gives your child a chance to reset emotions.
Wait out the tantrum. Stay close to your child so she knows you're there. But don't try to reason with her or distract her. It's too late once a tantrum has started.
Take charge when you need to. If the tantrum happens because your child wants something, don't give him what he wants.
If your child doesn't want to do something, use your judgment. For example, if your child doesn't want to get out of the bath, it might be safer to pull out the plug than to lift him out.
Be consistent and calm in your approach. If you sometimes give your child what she wants when she has tantrums and you sometimes don't, the problem could get worse.
If other people give you dirty looks, ignore them. They've either never had children or it's been so long since they had a young child that they've forgotten what it's like.
Have you ever used any of these 5 tactics? Please share your experience with us in the comments below. ??
Together, we make it better!✨