ABA (Applied Behavioral Analysis) techniques are widely used intervention for autism and can be a very effective approach for improving the social and academic skills of children with autism.
Therefore, it is important for moms of autistic children to know and implement ABA techniques to help improve their child's development, communication and educational growth.
Positive Reinforcement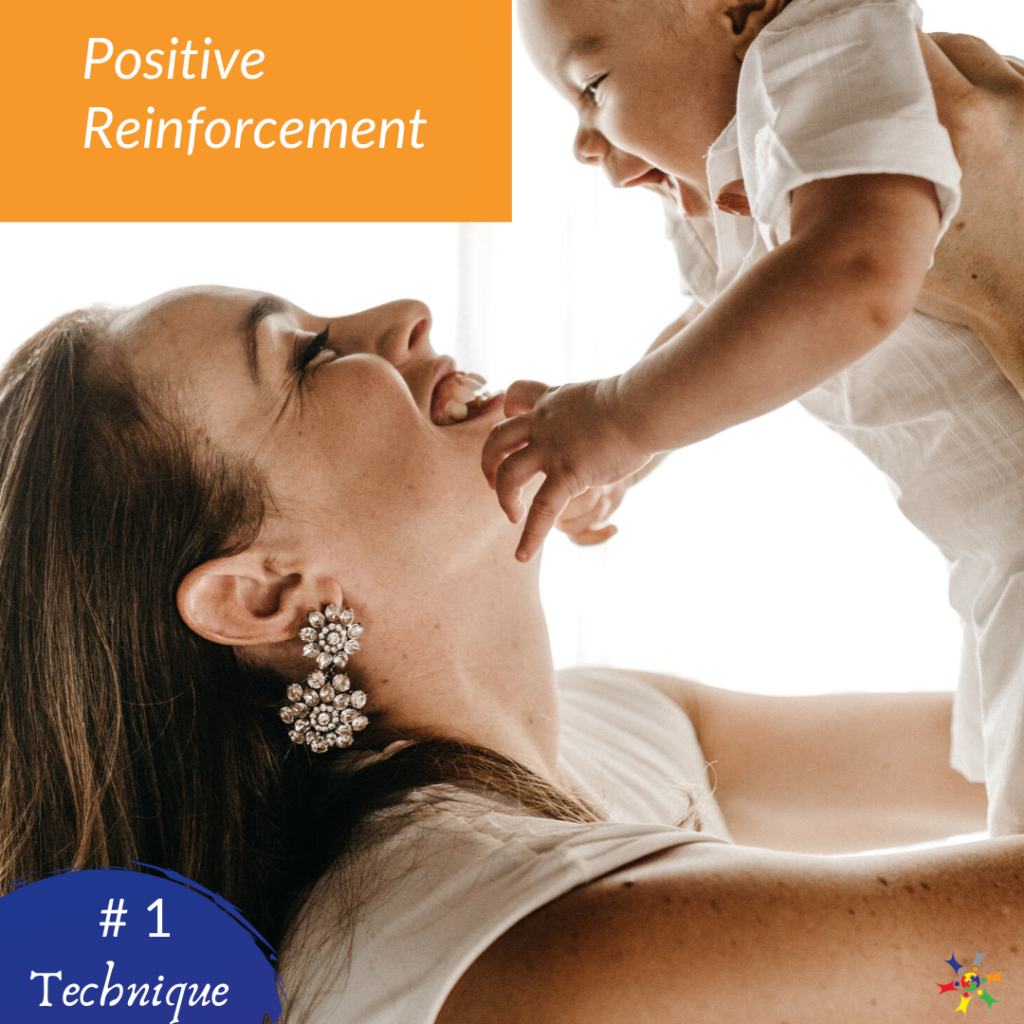 We can take Julie A. Daymut Speech Language Pathologist definition:
"A behavior – management strategy which goal is to give something to someone to make a behavior happen again."
Examples of Positive Reinforcement include:
Giving a child a compliment or candy for a job well done.
Allow them to play or enjoy free time after they eat their meals.
Letting the kid use screen time after doing all his/her homework.
On the other hand, Kendra Cherry, M.S. describes that it "involves the addition of a reinforcing stimulus following a behavior that makes it more likely that the behavior will occur again in the future. When a favorable outcome, event, or reward occurs after an action, that particular response or behavior will be strengthened."
In order for the positive reinforcement to be effective it must be:
Consistently and immediately delivered.
Repeated over time.
Subject to change according to a care plan.

We have a Super Kids Team of experienced clinical specialists in the field of behavioral health with great knowledge that implement positive reinforcement in our ABA Therapies.

Negative Reinforcement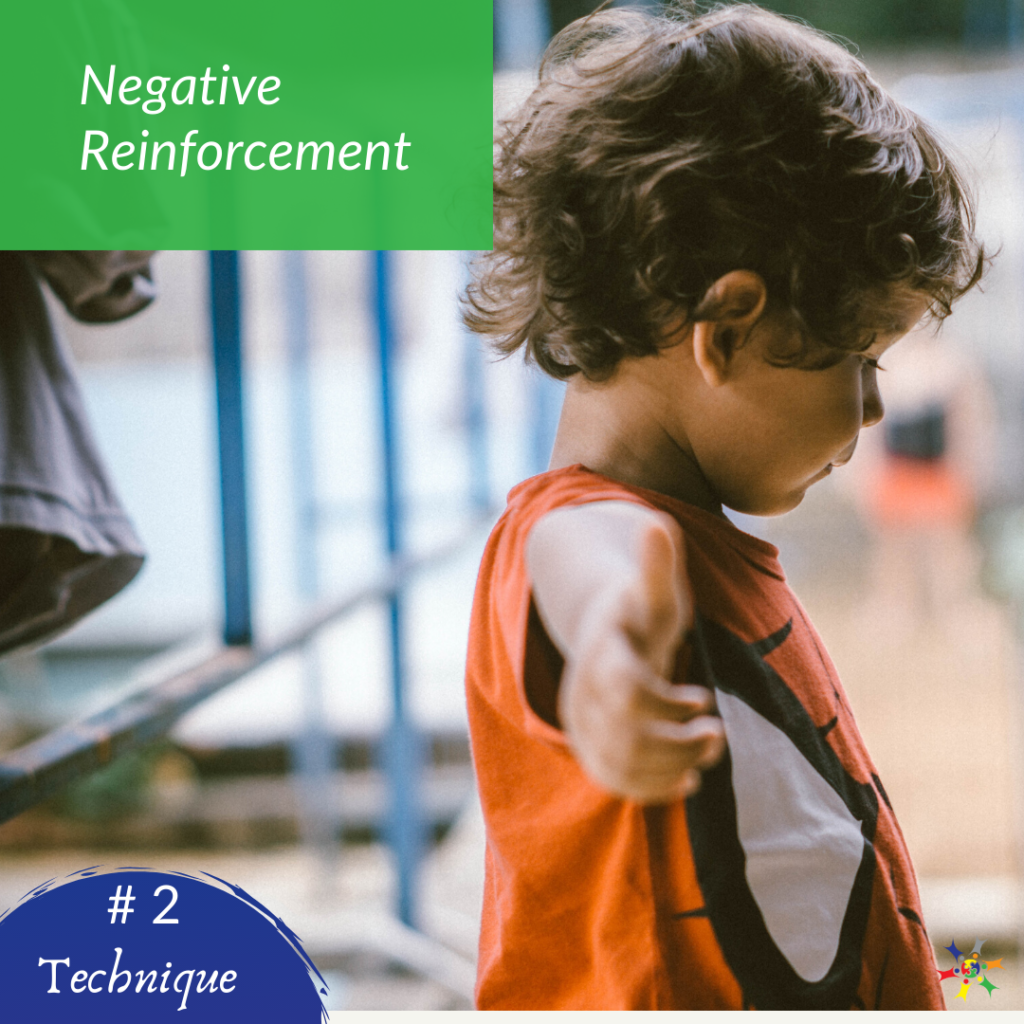 So, what is it? It can be defined as the removal of something undesirable.
Examples of Negative Reinforcements include:
Taking away a child's plate of vegetables for dinner because they started to scream. In the future when he/she are given a plate of vegetables again, they will cry.
Leaving a party because your Super Kid is crying. This will cause your child's behavior to be reinforced whenever they want to leave a difficult situation.
If your child begins to misbehave at a doctor's office and you give him/her your phone so that they could be distracted. In the future when they begin to misbehave, they will expect you to give him/her your phone.
It is important to understand that negative reinforcement is synonymous to punishment. It is simply when something is taken away that was present, and the behavior that follows that removal is increased over time.
And just like positive reinforcement, in order for the negative reinforcement to be effective it must be:
✅ Consistently and immediately delivered.
✅ Repeated over time.
✅ Subject to change according to a care plan.
The great thing about this journey is that you do not have to do it alone, we are here to lend you a helping hand!

Prompting and Fading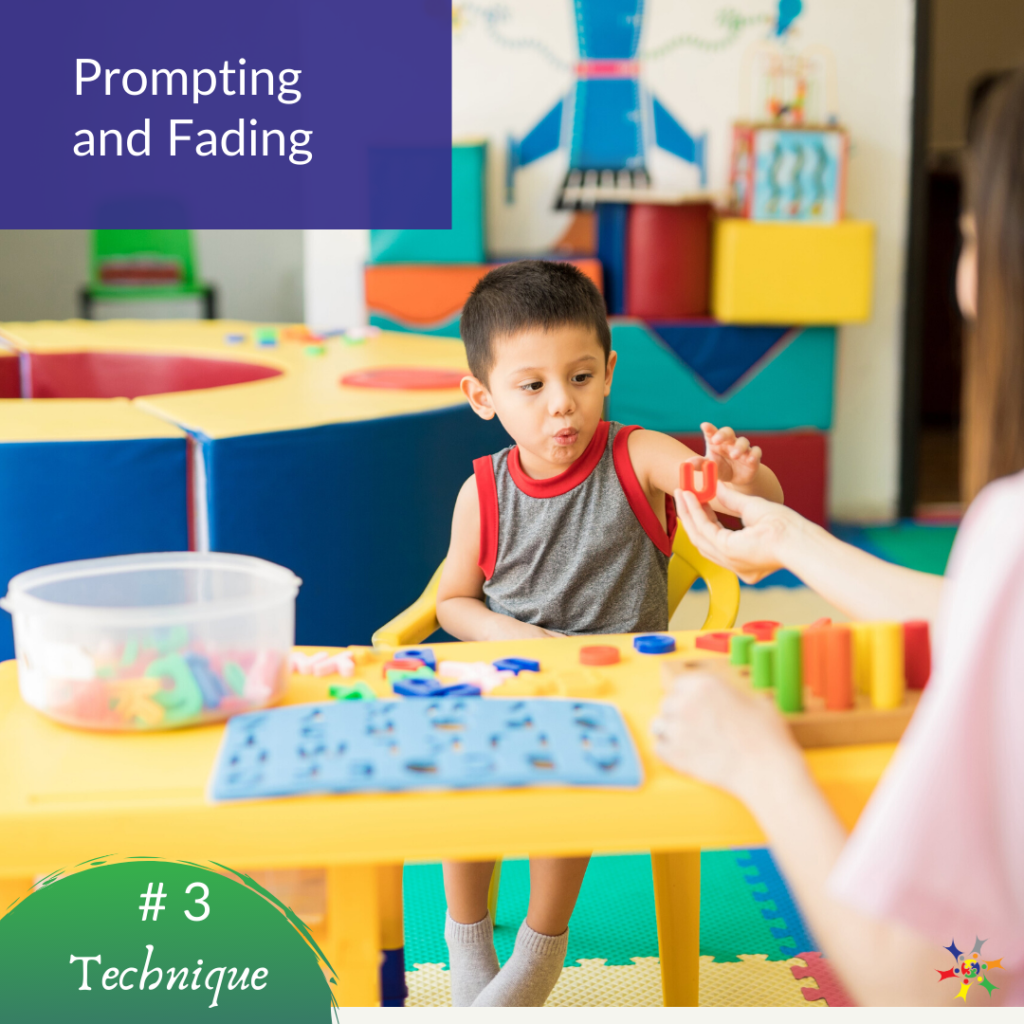 Prompts are extra cues or hints that help the child learn what to do in a particular situation. In other words, #prompts are visual or verbal cues to encourage a behavior.
It is done to support a desired behavior, for example an RBT says "do this" while clapping their hands together and the child goes ahead and makes a clapping motion.
Types of prompts include:
Physical or hand-over-hand assistance
Gestural such as pointing
Modeling or demonstration
Visual such as a picture
Textual such as written checklist
Verbal such as "What do you want?"
Fading is when you begin to plan how to fade out the prompting. This is done so they the #child can become more independent.
For example, during the beginning stages of the program implementation the #therapist prompts more frequently. While over time, the therapist prompts less and less as the child understands more.
Task Analysis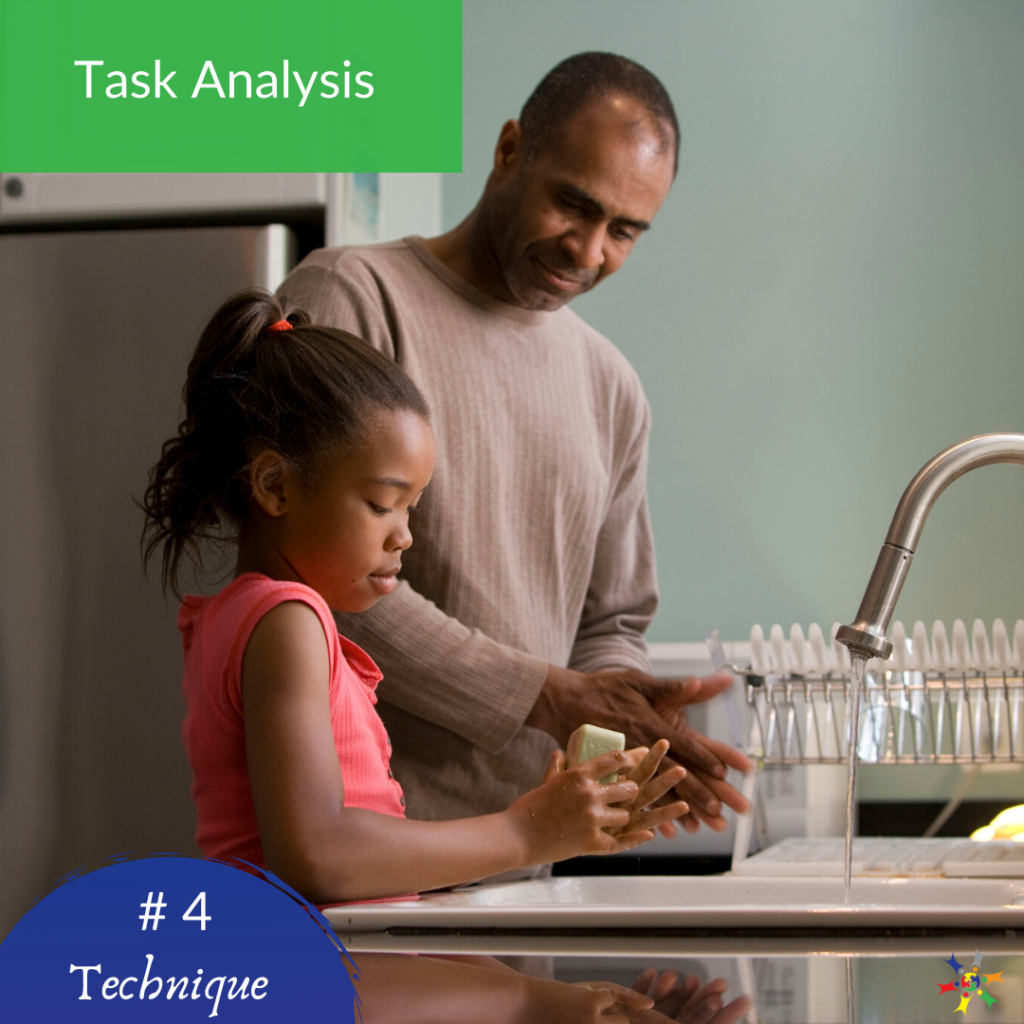 Task Analysis is the process of breaking a complex skill into smaller, teachable units. When implementing this approach, the #therapist creates a roadmap for how to teach a skill into small steps.
For example, a therapist might want to teach the #skill of "getting ready for school".
The steps would consist of:
First getting out of bed
Washing the teeth
Putting on the clothes
Eating breakfast
Packing the #child books and lunch
And, done! ✅
Generalization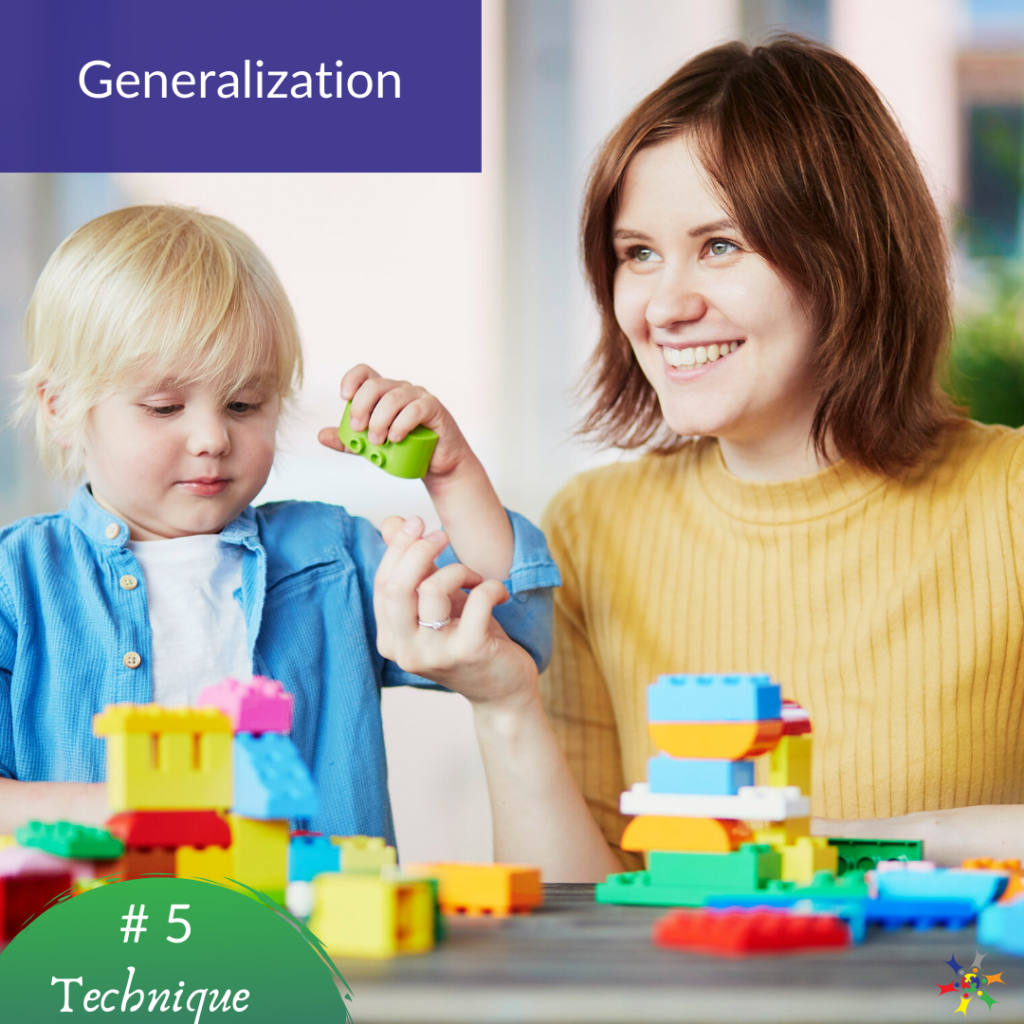 Generalization is when a person learns a new skill in one environment that is adaptable to another setting.
For example, when a child is taught how to ask their therapist how their day was – they are taught to be courteous and caring with all people in all settings including school, home and anywhere else they may go.
Since they learned this new skill with their therapist, the child is taught how to ask their parents how their day was when they are home to apply their knowledge in all environments.
---
Latests Posts
---
If you would like us to implement these techniques with your child
We are here to help.
Together, we make it better! ✨